Accion promotes Dosani and Raj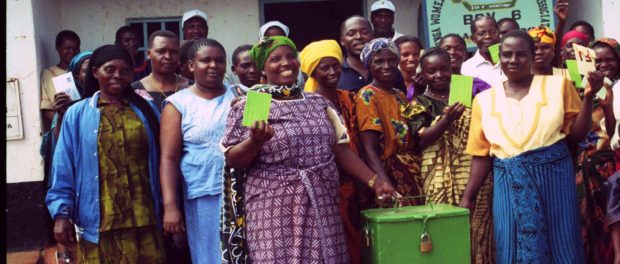 Tahira Dosani and Vikas Raj have been named the new Managing Directors of Accion Venture Lab, the microfinance organization's impact investment initiative. Both have an extensive working knowledge of Venture Lab's work having served in different roles at the company.
Dosani was the company's Director of Portfolio Engagement, joining Accion in 2013 from LeapFrog investments where she led strategic projects and partnerships. Her prior career spans both investment and advisory roles at organizations such as the Aga Khan Fund for Economic Development, Bain & Company and The Bridgespan Group.
Raj also joined Accion in 2013, having worked as an M&A Associate at investment bank Evercore Partners, in microfinance investing and operations at Ujivan Financial Services in India and Catalyst Microfinance Invesstors in West Africa, India and Southeast Asia as well as a two-year role at Deloitte.
"Tahira and Vikas have been instrumental in establishing Accion Venture Lab as a leading early-stage investor in the financial inclusion industry and advancing its role as both investor and advisor to inclusive fintech innovators," said Michael Schlein, CEO and President of Accion. "We are excited for them to build on that success and bring the Venture Lab model to scale."
Since its launch in 2012, Venture Lab has invested more than $9 million in 24 portfolio companies that are active in more than 15 markets around the world. The company provides patient seed capital and support to innovative financial inclusion start-ups, fostering experimentation and promoting business models that improve the efficiency, reach, and scope of financial services for people living in poverty worldwide. Venture leverages Accion's global network to blend flexible and non-financial support to meet the needs of its investees.