AFC and Harith merge power assets in new $3.3bn JV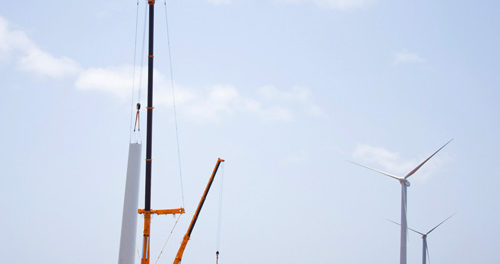 In a 50/50 joint venture, Lagos-based Africa Finance Corporation and South Africa's Harith General Partners are pooling renewable and non-renewable power assets to create a $3.3 billion power entity. The new company, which is as yet unnamed, will be one of the continent's largest electricity generators, delivering a combined gross operational and under-construction capacity of 1,575MW to 30 million people across 10 African countries.
The deal sees AFC merging its interests in Cenpower, owner of the Kpone Independent Power Project under construction in Ghana, and Cabeolica, a wind farm that provides 20% of Cape Verde's energy needs, with those of the Pan Africa Infrastructure Development Fund (PAIDF) which is managed by Harith. These include the Azura Edo IPP in Nigeria, the Lake Turkana Wind Power in Kenya, Kelvin Power Station in South Africa and the Rabai Thermal project in Kenya. Collectively this portfolio represents some of the largest projects in Africa's energy sector.
By linking up, the new venture will be in a position to develop and finance projects through corporate finance transactions and project finance, significantly reducing the lead time to bringing power projects to fruition. It will also have the benefit of a team of dedicated advisers that bring a wealth of development and operational experience in the African power sector.
Given the importance of the deal, which was executed by a multifunctional team led by Fola Fagbule, Vice President Financial Advisory at AFC, Andrew Alli, the development finance institution's President & CEO, Adesegun Akin-Olugbade, Chief Operating Officer and Oliver Andrews, Chief Investment Officer were actively involved in the transaction. Sipho Makhubela, the Fund Manager for PAIDF, led the deal for Harith.  While board representatives for the new entity have yet to be decided, the CEOs of both partners will be involved, given the strategic importance of the venture.
Both parties used joint advisors for the deal including Allen & Overy for legal advisory services, KPMG and Standard Bank of South Africa for financial advisory services and Parsons Brinckerhoff for technical advisory services. EY was the model auditor for the transaction.