AFC appoints Obama Africa advisor to Board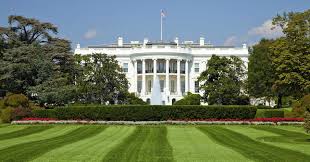 Grant Harris, a former Special Assistant to the President and Senior Director for African Affairs for the Obama administration, is joining the Board of Africa Finance Corporation, the multilateral finance institution, which was established in 2007 to catalyze private sector infrastructure investment across Africa.
During his time at the White House, Harris was the primary lead in crafting U.S. policy toward sub-Saharan Africa and was instrumental in institutionalizing trade and investment as key pillars of U.S. policy towards the continent.
Welcoming his appointment, Sarah Alade, Chair of AFC's Board said "We are delighted that Grant is joining Africa Finance Corporation as an Independent Director. He has extensive experience and contacts in Africa, having worked in a variety of senior roles advising on continental affairs. He also brings a strong business and legal background as well as a network of contacts with entities interested in doing business with the continent…"
Since leaving the White House, Harris has set up Harris Africa Partners, a consultancy which advises private sector clients on investing and doing business in Africa.