AFC backs Alufer in $205mln club deal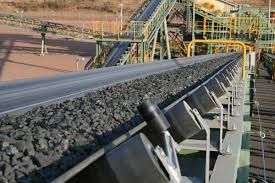 Africa Finance Corporation is part of a consortium of investors looking to back Alufer Mining in a deal valued at $205 million. Other members of the consortium include Orion Mine Finance and Resource Capital Funds, both mining-focused investors.
The capital will be used to fund the development of Guinea-Conakry's bauxite mines. Alufer currently holds a ratified mining convention in the Bel Air Project in Western Guinea as well as licenses linked to the Labé Project in the central part of the country. The company has declared there to be more than 3 billion tonnes of minerals at both projects and expect to produce 5.5 metric tonnes of bauxite from Bel Air per year within the next two years.
"As global demand for aluminium increases, AFC is proud to be the sole private sector African investor in the Bel Air Mine, developing a world class mine that adheres to best practice environmental principles," said AFC's Chief Investment Officer, Andrew Dewar. "We are also encouraged to see that Alufer has been working with the local community to develop sustainable projects which assist in the provision of drinking water, as well as development of local infrastructure and job creation".