AMED Funds subsidiary backs Andiamo with $500,000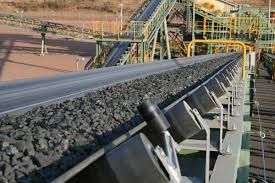 Emerald Ex, a fully-owned subsidiary of AMED Funds-backed NutureEx, is investing $500,000 for 5 million new shares in Andiamo Exploration, a private British company exploring for gold and base metals in Eritrea.
Andiamo holds an exploration licence for the 252-square kilometer Haykota concession which is located approximately 50 kilometers south west of the Bisha Mine with which it shares similar geological characteristics. Completed in 2010, Bisha boasts high grade base metal reserves and benefits from good access to local road and port infrastructure.
Between 2009 and 2014, Andiamo raised some $10.6 million to fund exploration of the area. This latest tranche of capital, which was raised via a non-brokered private placement which priced each share at $0.10, will help the company "extend its exploration efforts to other parts of the Haykota license…" as well as other opportunities in Eritrea. These include the Frtaka VMS project, the Shambotei gold showings and the Yacob Dewar oxide gold deposit.
As part of the deal, Andiamo is terminating its joint venture arrangement with Environminerals East Africa (EEAL) to develop part of the Haykota license in consideration of more than 13 million Andiamo shares. In turn, EEAL is distributing this shareholding to its own shareholders, the largest of whom is NutureEx. The deal helps lift Emerald Ex's stake in Andiamo to almost 25%.
African Mineral Exploration and Development is a Luxembourg-headquartered private equity group that predominantly targets mineral exploration and development projects in sub-Saharan Africa. AMED manages two funds currently; the first is a $150 million fund which closed in late 2012 and is now fully committed, while the second is a $250 million 2014 vintage fund which is currently deploying capital to new investments.