Angola's SWF commits $1.4bln to five new funds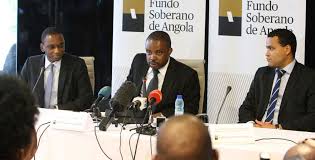 Angola's sovereign wealth fund, Fundo Soberano de Angloa, (FSDEA), announced last week that it is committing a total of $1.4 billion to five dedicated investment funds targeting high-growth businesses in Angola and the broader sub-Saharan region while promoting economic and social development.  Four of the new funds will be dedicated to making venture capital investments in mining, healthcare, timber and agriculture, while the fifth will provide mezzanine financing.
The largest of the open-ended funds will be FSDEA's Healthcare Venture Capital Fund, which will target $400 million in investments over the next 2-3 years in countries that offer the highest return potential and favorable government support for healthcare.  In addition to Angola, these countries look likely to include Cameroon, Ghana, Kenya, Mozambique, Nigeria and South Africa.
The remaining sector venture capital funds for Agriculture, Mining and Timber will be capitalized with $250 million each and will target investments almost exclusively in Angola, while the FSDEA Mezzanine Investment Fund will look to support entrepreneurship in situations where debt financing is not suitable or available.
These newly-announced, sector-specific funds expand FSDEA's portfolio of direct investment funds that include the two funds announced in the third quarter of 2014; the $500 million Hotel Fund for Africa and the $1.1 billion Infrastructure Fund.