Arise takes over DFI stakes in NMBZ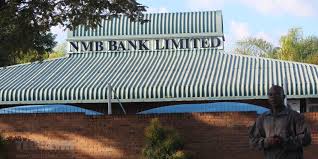 Arise, the financial services investment platform launched by a consortium of European DFIs and lenders earlier this year, has taken over the stakes in NMBZ Holdings belonging to FMO and Norfund. Arise now owns 69.14 million shares in the Zimbabwean banking group, which at the market close on Friday, values the stake at approximately $3.7 million. Additional terms of the transaction were not disclosed.
Both FMO and Norfund were part of the original consortium setting up Arise, agreeing to pool their financial services assets in Africa to create the $660 million private equity investment company which, in turn, is being used to take minority stakes in additional financial services companies and grow its asset base to more than $1 billion in size.  As well as capital, Arise provides its investee companies with technical assistance and management services in the fields of management, governance, marketing, innovation, compliance and risk management.
"NMBZ is excited and welcomes Arise as an important shareholder for our company and as an important contributor to building a stronger financial sector in Sub-Saharan Africa", said Benefit Washaya, NMBZ's Chief Executive. "NMBZ will benefit from the wide network of other African banks that are part of this group."
The necessary regulatory approvals for the transaction have been received.  The deal sees Arise become the Zimbabwean banking group's second largest shareholder, owning an almost 18% stake. African Century, the Mauritius-registered investment company remains NMBZ's largest single shareholder, owning an 18.52% interest in the company.