Baird takes up the private equity reins at Investec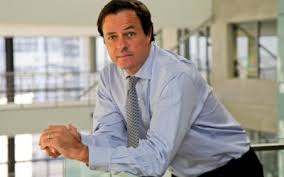 Peter Baird, who formerly led Standard Chartered's private equity business in Africa, has started in his new role as Managing Principal of Investec's Africa-focused private equity funds. He will head up the investment team responsible for investing and managing two funds totaling $450 million in size.
Baird spent 5 years at Standard Chartered leading its African private equity franchise, overseeing $900 million in investments. Prior to that, he held senior roles in industry and was a Partner at McKinsey in their healthcare and private equity practices.
In February last year, Investec held a final close for its second fund, raising $295 million from a mix if Africa, European and American institutions.    The fund aims to back opportunities in the $15 million to $40 million range, but will reportedly entertain being part of club deals that range up to $100 million in size.
Most recently, the fund made what was termed a "significant" investment in Mobisol, a provider of off-grid solar hole systems in Africa.  Headquartered in Germany, the firm has already established itself in Tanzania and Rwanda, and is beginning to penetrate the Kenyan market.