Bamba raises $1.1mln seed round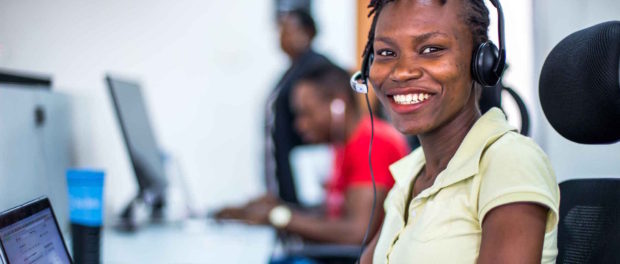 Bamba, a Kenya-based data collection and analytics startup, has raised $1.1 million from several private investors in what the company terms one of the largest and most successful seed rounds completed by an East African startup. Additional terms of the deal were not disclosed.
The company, which was founded by Al Ismaili, Shehzad Tejani and Faiz Hirani with 7 employees in 2015, provides clients with reliable and cost-effective emerging market consumer insight data. The company's client base is drawn from a broad range of organizations including, private equity firms, market research consultants, healthcare, finance and other private companies as well as government agencies.
The capital will be used to develop new and innovative data collection solutions and help the company expand its team and geographical reach to support a larger number of clients.
Commenting on the round, Al Ismaili, one of Bamba's co-founders and its CEO noted that since 2015 "…we've further expanded to employ 21 full-time staff along with numerous other field consultants around the world. It's incredible; we've established a global reach, spanning Canada, US, UK, Uganda, Tanzania, South Africa and Nigeria. This is in large part thanks to ongoing support from our investors."
Investor interest in consumer-related opportunities in Africa continues to grow as the level of consumer engagement and connectivity via mobile technology grows allowing agile, innovative companies the opportunity to finally tap into the wants, needs and opinions of this rapidly expanding market. These trends, added to Bamba's ability to provide both positive social impact and real functional value proved attractive.
"We are very proud to be investors in Bamba," says investor Brett Hurt, founder of BazaarVoice and Data.world. "Not only are [they] providing a very valuable analytics service, but they are also providing jobs in countries that really need them. This is one of those rare businesses that has a combination of a massive market opportunity and a real social impact. Their focus just couldn't be better."