Broadreach Private Equity acquires FS-Systems stake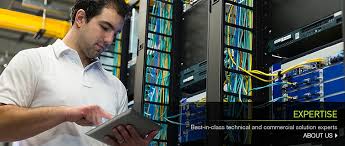 Broadreach Private Equity, a specialist mid-market growth capital investor in South Africa, is acquiring a stake in FS-Systems, a security solutions provider, in partnership with Grindrod Financial Services. Terms of the deal were not disclosed. The private equity investor sees significant expansion potential for the company, particularly in the fields of advanced video surveillance and workforce management which have forecasted annual market growth rates in excess of 20%.
The company, which was founded in 1971, has expanded to acquire a significant share of the South African market for security solutions as well as growing a client base in the rest of Africa as well as Latin America. With financial and corporate strategic backing from Broadreach, the plan is to continue to push the company's strong growth.
As a result of the deal, FS-System's CEO, Leo Slootmans leaves the company. Other senior management remain with FS-Systems, which is now jointly controlled by them and Broadreach Private Equity.