Burey Gold raises A$11.6mln in private placement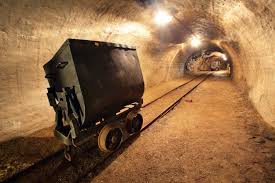 Publicly-listed Australian mining company Burey Gold is a recent beneficiary of an oversubscribed private placement, successfully raising A$11.6 million from a mix of institutional and professional private capital investors both in Australia and overseas. The capital will be used to accelerate exploration at its Giro Gold project, located in the Democratic Republic of Congo. The company will issue approximately 215 million shares priced at 5.4 cents per share.
"Institutional investment in Burey highlights the investor attention now being shown to the Giro Gold Project which spans a 30km structural corridor in the Kilo-Moto Belt" commented Burey CHairman Klaus Eckhoff. "With these placement funds Burey can truly commence uncovering the potential that we have been glimpsing so far at Giro and allows for long term planning."
The Giro Gold Project consists of two exploitation permits covering a surface area of 610km² and lies within the Kilo-Moto Belt, a significant under-explored greenstone belt which hosts Randgold Resources' 17-million ounce Kibali group of deposits, lying within 30km of Giro. Kibali produced 642,720 ounces of gold in 2015 and is targeting production of 610,000 ounces for 2016, a promising  mining environment in the region.