DEG backs Retailability in $7.6mln equity deal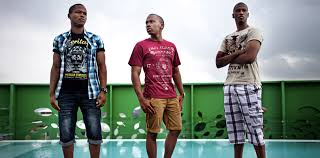 DEG, the German development finance institution, is backing Retailability with R100 million or $7.6 million in equity. The capital will be used to help the South African retailer expand its operations following its recent acquisition of fashion retailer, LEGIT.
The investment was led by private equity firm Metier, with co-investment from Ke Nako, a South African fund-of-funds. According to the press release, the transaction was executed via Metier's R2.8 billion Capital Growth Fund II, which closed in mid-September last year.
Retaliability was launched in 1980 and since then has grown to operate more than 200 stores in South Africa, Namibia, Botswana and Zambia. The retailer sells low price fashion clothing and footwear to a young customer demographic, under the Beaver Canoe and Style brands. In acquiring LEGIT, Retailability adds over 200 womenswear stores to its portfolio.
Along with capital, DEG will provide Retailability with advice on optimizing its management processes, expanding its product offering and geographical reach and implementing international best practices to all functions of the retailer's business.