Deloitte boosts advisory services Frontier deal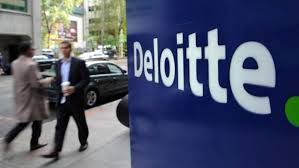 Deloitte announced last week that it has acquired Frontier Advisory, the Johannesburg-headquartered research, strategy and investment advisory firm outright for an undisclosed amount. The deal strengthens Deloitte's offering to multinational corporations and investors looking to establish and grow their footprint in Africa.
"With the acquisition of Frontier Advisory, we are even better equipped to advise inbound investors and intra-Africa investors" said Deloitte Africa CEO, Lwazi Bam. "Deloitte is invested in the future of the African continent and as such, we are particularly excited about the prospects this partnership presents for making a meaningful impact  on our client's, governments and communities on our continent."
The business will now be known as Frontier Advisory Deloitte, and the company's 12 employees, including CEO Martyn Davies, move across as part of the transaction.