Duet-CI Capital hires Helal to head Egypt fund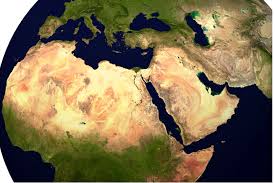 Duet-CI Capital, the joint venture between alternative asset manager Duet Group and Egyptian investment bank CI Capital, has appointed Amr Helal to lead its Egypt Opportunities Fund, a $300 million private equity fund dedicated to investing in Egyptian businesses. He joins them from leading emerging markets investor, The Abraaj Group, where he'd been a managing director focused on the North African region.
In his new role, he will be supported by Seifallah Zoghbi, a Managing Director who joined earlier in the year as well as a number of seasoned in-house industrial partners who collectively bring a wealth of investment, operational and management experience and expertise.
"I am looking forward to joining Duet-CI Capital, a business which brings together a best in class alternative asset manager and a leading investment bank in Egypt;" Helal commented in a statement. "The combination of Duet's and CI Capital's resources, networks and track record with that of the team puts the Egypt Opportunities Fund at the forefront of investing in Egypt."
"Amr brings a proven track record of investing and operating in Egypt and the region, as well as 15 years of experience in private equity and financial services," said Henry Gabay, Duet Group's Co-founder & CEO.