EIB backs Egyptian mid-cap fund with $15mln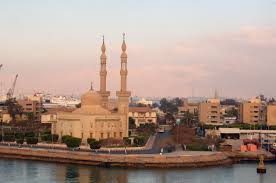 The European Investment Bank is committing $15 million to Ezdehar Management's inaugural fund, the Egypt Mid-Cap Fund, bringing the total raised to date to $85 million. Ultimately, the fund is targeting $100 million in commitments, with a hard cap of $120 million.
EIB is the latest of a number of European DFI's investing in the fund, joining CDC, the European Bank for Reconstruction and Development and FMO on the fund's roster of investors. A generalist fund, Egypt Mid-Cap's strategy is to target growth capital opportunities in private companies and family enterprises in the North African country.
Typically, the fund looks to invest a minimum of $5 million in each transaction as well as work closely with their portfolio company managers to help build both value and scale. The fund's investment thesis rests on the size of the Egyptian markets as well as the strength of its fundamentals, an environment that provides for robust returns, both financial and developmental.
Ezdehar was founded in 2015 by Emad Barsoum, who had previously co-founded Africa-focused private equity fund manager 8 Miles.