EIB mulls Amethis, I&P and Partech fund commitments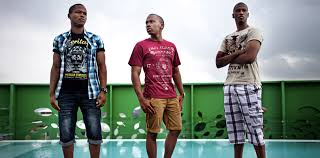 The European Investment Bank is mulling a total of €50 million or $53 million in capital commitments for three-Africa focused private equity funds. The funds, being sponsored by Amethis Finance, Investisseurs & Partenaires and Partech Ventures, are all focusing on opportunities within the SME sector, predominantly in the sub-Saharan region.
Amethis Finance II, a growth capital fund targeting €300 million ($320 million) at final close, is in line to receive €30 million in capital from the EIB. The fund will have a generalist sector approach and will make equity and equity-related investments in SMEs focused on the sub-Saharan region. Its strategy will be to purchase significant minority positions in businesses that are well-positioned for growth with the aim to create regional champions. As well as investment capital, Amethis will be investing management time in the firms they back, building value through improved performance and the implementation of ESG best-practice.
Impact investor Investisseur & Partnernaires is in line to receive €10 million from the EIB for its I&P Afrique Entrepreneurs II, an impact infrastructure fund that is looking to raise a total of €80 million (about $85 million) for smaller infrastructure projects in some of Africa's remoter and underequipped regions. According to I&P's website, the fund aims to make between 35 and 45 investments over the course of its life, typically within the €300,000 to €3 million range.
The final fund of the trio is Partech Africa Fund, a venture capital fund that's aiming to raise €100 million (almost $110 million) to back digital and technology startups in sub-Saharan Africa. The fund will make equity and equity-related investments in exchange for minority stakes in companies founded by entrepreneurs on the continent which are growing rapidly. The fund would be the first dedicated Africa fund for Partech, a well-regarded venture capital firm with office in San Francisco, Paris and Berlin.