Former FMO Chief elected to lead European DFI Association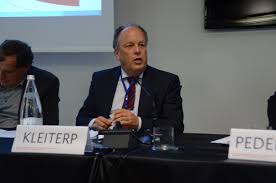 Nanno Kleiterp, who retired as Chief Executive Officer of Dutch development bank FMO in September last year, has been elected to Chair the Board of Directors of the Association of European Development Finance Institutions. While it is the first time someone has served the role in a personal capacity, it is the second time Kleiterp has held the chair, serving in the role during his time as CEO of FMO.
In his new role, Kleiterp, in partnership with Soren Peter Andreasen, the Association's General since October 2016, will focus on transforming the industry body's efforts in promoting its members interests. The Association counts fifteen of Europe's bilateral development finance institutions among its members who have grown rapidly over the last decade, tripling the size of their combined portfolio to number some over 4,000 projects valued at 36 billion euros at the end of 2015.
Expectations for the DFIs to help the government backers achieve their sustainable development goals are high, and the Association will play an important role in helping their members respond to those demands. One such measure has been the establishment of a Management Company which managers ElectriFi, a EU-funded facility that promotes energy access in emerging and frontier markets. It's planned that additional third party mandates will also be added.
Kleiterp takes over from Luuk Zonnefeld, the CEO of BIO Invest, who will remain on the EDFi board until the end of his 3-year term in May 2017.