Franks to join KKR's EMEA team in early 2017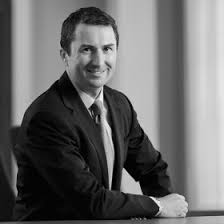 Tim Franks is joining KKR in February 2017 to lead the firm's private equity coverage of the Consumer and Retail sectors in Europe, Africa and the Middle East as well as support UK coverage and sit on the European Private Equity Committee.
Most recently, Franks was a Managing Director at Advent international, where as a Partner, he headed Advent's European Retail, Consumer and Leisure team. During his almost 17-year career at Advent, he also opened the firm's New York office between 2010 and 2013 and built up the firm's technology practice.
"I am delighted to welcome Timothy to KKR," said Johannes Huth, Member and Head of KKR's Europe, Africa and Middle East business. "His impressive track record of leading successful investments in both Europe and North America, in particular within the consumer and retail sectors, will be a valuable addition to KKR's strong private equity team in Europe."