Grassroots Business Fund provides Soko with $700k LOC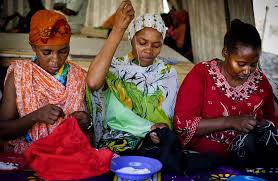 Marking its twelfth portfolio investment in Africa, Grassroots Business Fund agreed to provide a $700,000 credit facility to Soko, a manufacturer and distributor of artisanal jewelry based in Nairobi, in September. The investment is being made in partnership with the Africa Guarantee Fund.
The transaction is being made through Grassroots' first fund, the $49 million Grassroots Business Investors Fund I, which closed in 2011. The deal is structured as a 3-year revolving credit line which Soko will use to finance working capital to support its rapid growth offered by current demand. The company's expansion will be fueled by the hire of additional artisans and broadening its product range.
Soko currently sells handcrafted, ethical fashion jewelry on behalf of more than 1,800 artisans in Kibera and Rongai who use natural or recycled materials such as cattle horn or brass in crafting their products for just-in-time orders. Clients are located all over the world.
The fund, which counts a range of DFIs, family foundations and angel investors among its Limited Partner base, typically looks for debt financing opportunities ranging from $750,000 to $2 million in size in businesses that help generate sustainable earnings for people with low incomes in Africa, Asia and Latin America. Currently about a third of the fund is dedicated to opportunities in Africa.
Deal sourcing and transaction due diligence and execution processes were handled internally by Grassroots, which is headquartered in Washington, DC.