GroFin launches SME Fund with $100mln in commitments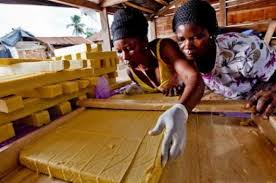 Development finance company GroFin, in partnership with the Shell Foundation, development finance institutions KfW and Norfund and the Dutch Good Growth Fund announced the official launch of the Small and Growing Businesses Fund (SGB Fund) in Kampala last week. The fund, which according to GroFin's website was first incorporated in August 2014, already has $100 million in commitments which it expects to grow to $150 million in the next two years, making it one of the largest funds targeting SMEs in Africa.
The fund will focus on SMEs across many sectors including healthcare, education, agro-processing, transportation as well as wholesale and retail enterprises with significant potential for growth on the continent. It aims to provide African entrepreneurs with an integrated solution of patient growth finance, tailored business support, and access to markets.  The fund anticipates making between 80 t0 100 investments per year, with typical loans being approved based on viable business plans rather than collateral and ranging from $100,000 to $1.5 million in size.
GroFin operates in Kenya, Uganda, Rwanda, Tanzania, Zambia, South Africa, Ghana, Egypt, and Nigeria,