Gulf Capital holds $175mln close for second credit fund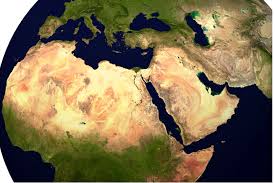 Gulf Capital held a $175 million first close for its second credit and mezzanine fund last week. The Abu Dhabi-headquartered alternative investment manager is looking to raise a total of $250 million, with a $300 million hard cap, which will provide financing solutions to private equity sponsors and non-cyclical, growth middle market companies with revenues between $25 million and $250 million in the Middle East and North Africa, Sub-Saharan Africa and Turkey.
"The mid-market is still facing financing challenges in a region where the SME sector plays a critical role in the growth and stability of the economy," said Walid Cherif, the head of Gulf Capital's credit and mezzanine division. "Asset-light companies which operate in non-cyclical growth sectors, still find it difficult to obtain financing from the traditional debt markets, even when they have experienced management teams, a good track record of financial performance, a robust cash flow generation and strong corporate governance practices."
The new fund, which will invest in transactions between $15 million and $35 million in size, expects to make up to 12 investments overs its 10-year life. The company's first credit and mezzanine fund, which closed at $221 million in 2013, is now over 90% invested, having financed 8 companies in the healthcare, education, power, oil and gas, risk management, facilities management and telecoms sectors. The fund recently generated a 33% IRR on a recent exit and is on track to achieve its overall 15% IRR target.
Gulf Capital will be seeding the new fund, becoming its largest limited partner, and will garner other commitments from a mix of regional Sovereign Wealth Funds, Insurance Companies, Foundations and International Financial Institutions.