Helios, Vitol $210mln deal for Oando assets finally closes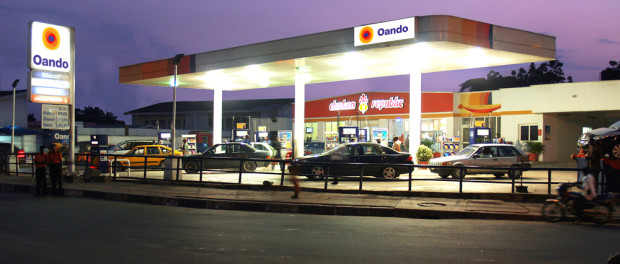 The deal by Africa-focused private equity firm Helios Investment Partners and energy trader Vitol to buy a piece of Oando Plc's West African downstream business has finally closed, more than a year after the deal was first announced in June last year. The final deal appears to be structured as a $210 million recapitalization of the business, giving HV Investments II, a joint venture vehicle set up by Helios and Vitol, a 49% stake.
Oando retains a 49% share in the business, with the balance held by an unnamed local private entity, The new company will be named OVH Energy to reflect its ownership structure and will hold the interests in the downstream business. This consists of Oando Marketing, the group's petroleum product distribution business, Oando Supply & Trading, a trader of petroleum products in sub-Saharan Africa, Oando Trading Ltd, the group's crude trading business, Apapa SPM, its jetty and subsea pipeline system, and Ebony Oil and Gas, the group's Ghanaian supply and trading company.
OVH's assets include over 350 service stations in Nigeria with supporting infrastructure, including 84,000 tonnes of storage and a newly built inbound logistics jetty; as well as complementary businesses, chiefly LPG filling and distribution, lubricants and an interest in a supply and bulk distribution company in Ghana. The new business will be the second largest downstream fuels company in Nigeria, with a market share of 12 per cent.
Co-founder and managing partner of Helios Investment Partners, Tope Lawani welcomed the deal, saying "We look forward to leveraging Helios' expertise in support of OVH's management team, and to building another partnership with Vitol, with whom we created Vivo Energy, a leading downstream business."