IFC mulls $3mln loan for Goodlife Pharmacy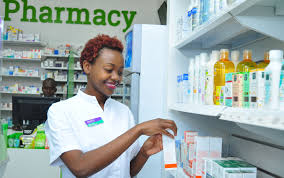 The IFC is considering a $3 million loan to Goodlife Pharmacy in support of the LeapFrog Investment-backed pharmaceutical chain's expansion plans. If approved, the loan would be the second made by the development finance institution, following a $4.5 million loan made in early 2015.
The total cost of Goodlife's expansion plans is expected to be between $15 million and $20 million. The chain operates 32 retail locations today, mainly in Kenya, with a few additional sites in Uganda, and has ambitions to expand its footprint to more than 100 outlets across Kenya and the broader East African region over the next few years. The company's strategy involves opening outlets in convenient locations such as retail centres, petrol stations and others in close proximity to health clinics. As well as offering customer health, personal care and beauty care products and services, Goodlife is the first pharmaceutical chain in the region to have introduced consultation centers in all its locations and implement industry practices to alleviate the dispensing of substandard and counterfeit medications.
Goodlife Pharmacy emerged following the acquisition of a controlling stake in Mimosa Pharmacy by Kenyan private equity firm Catalyst Principal Partners in partnership with Africa Chemist and Beauty Care in late 2014. The pharmaceutical chain was re-branded to Goodlife Pharmacy, and grew rapidly from six stores located in Nairobi and Kenya's coastal region to number nineteen locations in emerging urban centers in Kenya and Uganda. In November 2016, LeapFrog Investments spent $22 million to acquire a majority stake, giving Catalyst Fund I its first realization.
According to the Summary of Investment Information, the IFC's Board is scheduled to decide on the loan approval at the end of this month.