I&P holds €9.5mln first close for impact Fund-of-Funds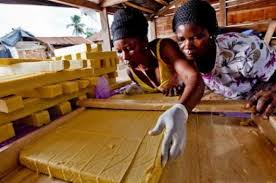 French impact investor Investisseurs & Partenaires (I&P) has held the first close at €9.5 million for IPDEV 2, a fund-of-funds that aims to finance ten impact funds in ten African countries over the next 10 years. The fund received support from fifteen investors, ranging from large institutional investors that include West African Bank of Development, FISEA managed by Proparco to several private foundations and philanthropic individuals that include Edmond de Rothschild Foundation, Lundin Foundation, Caritas and Small Foundation.
IPDEV2 will provide up to a third of the capital required by each African fund as well as catalyze financial resources from African business angels and other private investors, which according to the press release, constitutes a global investment program of some €200 million.
To date, three funds are already operational in Niger, Burkina Faso and Senegal.  Sinergi Niger, the pilot project of IPDEV2, was founded in 2006 by I&P and six Nigerian entrepreneurs and has invested in 8 start-ups and realized 3 exits so far. Since then, two new impact funds were launched; Sinergi Burkina, created in 2014, which has already made one portfolio investment and Teranga Capital in Senegal, which is expected to announce its final closing by the end of the year.
Seven other impact funds will be launched in seven additional countries including Cote d'Ivoire, Ghana, Mali, Cameroon and Madagascar. Each will provide between €30,000 and €300,000 in equity to up to 500 African small growing businesses, directly creating 15,000 formal jobs on the continent.
I&P anticipates holdings a second close in early 2016, raising €20 million.