JSS Empowerment Mining Fund launches targeting $75mln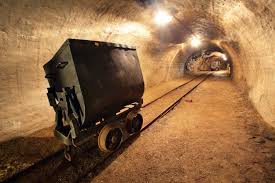 JSS Empowerment Mining Fund as officially launched last week to target opportunities to provide junior miners with working capital in deals averaging approximately $6.5 million in size. The fund is targeting R1 billion (approximately $75 million at current rates).
The fund, which is being structured as a Section 12J investment vehicle, has been established by Jaltech, a boutique advisory firm and Stefanutti Stocks, a JSE-listed construction company. Stefanutti Stocks, will provide contact mining and processing services to the fund's portfolio companies as well as on-demand guarantees against mining production volumes and processing quality.  That's expected to help reduce operating and financial risks usually associated with junior miners.
The fund has 8 potential investments in its pipeline, totaling R703 million (approximately $53 million). Once the fund has received commitments of R500 million (about $38 million), the investment committee will evaluate their prospects for the fund.