JTC acquisition gives firm foothold in South Africa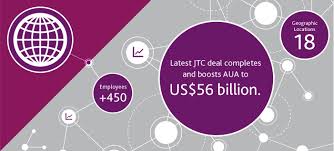 JTC, the Jersey-headquartered fund administration firm announced last week that it has successfully completed its deal to acquire Kleinwort Benson's Fund Administration business. The deal gives the firm its first permanent presence in South Africa, based in Kelinwort Benson's former offices in Cape Town.
The deal, which according to Group CEO and Chairman Nigel Le Quesne is "the largest acquisition JTC has undertaken to date", brings JTC's Total Assets under Administration to some $56 billion and boosts the firm's specific strengths in private equity, real estate and debt funds.
The acquisition was originally announced in early July and involves the whole of Kleinwort Benson's Fund Administration business in the Channel Islands and South Africa. The new business will form part of JTC's Institutional Services division.