Knife Capital's 12J VC firm backs Quicket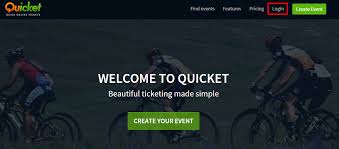 KNF Ventures, the section 12J Venture Capital Company launched by Knife Capital in early 2016, is backing Quicket, an online ticketing solutions company, in an undisclosed deal. The capital will be used to support the company's plans to streamline its service offering in South Africa as well as its plans to expand to other select countries on the continent.
Commenting on the investment, Keet van Zyl, an investment partner at KNF Ventures noted that the company did not necessarily need funding given the fact that its revenues have been almost doubling year-over year and has strong cash flow currently.  However, as one of the companies in Grindstone Accelerator, Knife Capital's year-long entrepreneurship development program, KNF Ventures and Quicket had "…implemented a few strategic interventions together and realized that there is a good cultural fit and a considerable gap in the African ticketing space" which could be tapped more readily if both organizations accelerated Quicket's growth together.
Quicket offers customers a cloud-based ticketing system that allows them to market, sell and manage ticket sales to their events. Its client base includes both the organizers of large-scale, high profile events as well as the organizers of smaller events who, until now, have had limited options in Africa. As well as operating in South Africa, the firm has partnered with a local ticketing company in Uganda and executed events in Kenya.
The ticket market in Africa is complicated due to mobile-dominated internet penetration, a wide variety of payment methods and physical ticket distribution challenges. A significant portion of the KNF investment will be allocated to fine-tuning Quicket's mobile ticketing solution and developing a scalable mobile ticket kiosk to build a physical distribution network in Africa.