Mastercard Foundation backs Root Capital with $5.2mln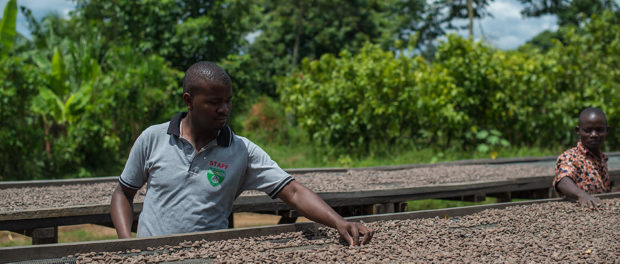 The Mastercard Foundation is committing $5.2 million over five years to Root Capital to invest in early-stage agricultural businesses in Côte d'Ivoire, Ghana and Senegal. Over the past seven years, the impact investor has provided the regions farmers with loans ranging between $50,000 to $2 million.
Commenting on the commitment, Diaka Sall, Root Capital's General Manager for West Africa said "With the support of The MasterCard Foundation, Root Capital will be able to increasingly target earlier-stage businesses in West Africa that operate on the fringes of financial inclusion – businesses that demonstrate potential to grow and generate increased impact."
As well as loan capital, Root Capital has expanded its advisory program in the region, supporting the development of the necessary skills farmers need to grow and sustain their businesses. The investor estimates that its activities to date have raised incomes for nearly 12,000 employees and over 190,000 smallholder farmers. It's hoped that the new partnership with The Mastercard Foundation will have a positive impact on incomes for over 300,000 smallholder farmers in West Africa.
"With Root Capital we will help to bring much-needed financing and capacity building to businesses in West Africa that work with farmers otherwise excluded from the formal economy," said Ann Miles, Director of Financial Inclusion and Youth Livelihoods at The MasterCard Foundation. "We see this as a good avenue to help increase incomes and opportunities for 4,000 employees of agricultural businesses, 300,000 smallholder farmers, and over two million farm family members."