MENA Infrastructure sells AICT in debut exit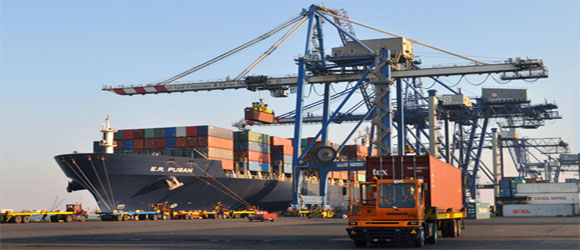 In one of a pair of deals marking its debut exits, the $300 million MENA Infrastructure Fund has announced the sale of its 30.33% stake in Alexandria International Container Terminals or AICT to Hutchison Port Holdings in an undisclosed deal. The fund's manager, MENA Infrastructure which is based in Dubai, was established by HSBC, Fajr Capital and Waha Capital in 2007.
The AICT divestment was managed through a competitive sale process. AICT owns and operates two container terminals in the port of Alexandria and El Dekheila, one of the main commercial ports serving Egypt and considered the country's main import-export hub on the Mediterranean, handling almost 60% of Egypt's foreign trade. The terminals have a combined capacity of 680,000 TEUs (or twenty-foot equivalent units, the standard size of a shipping container).
Commenting on the exits, Jeronimo Roura, MENA Infrastructure's CEO, observed that the deals "…validate MENA Infrastructure's investment strategy to partner with leading developers of essential private infrastructure in high growth markets."
The second of the pair of deals announced last week concerned the sale of MENA Infrastructure's  Omani Independent Power Project or IPP at Manah to KJEU, a Saudi Arabian power company. Once again, terms of the deal were not disclosed.