MEVP holds $30mln second close for Fund II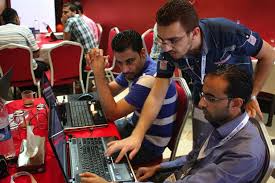 Middle East Venture Partners announced a second close of over $30 million for Middle East Venture Partners (II), its fourth venture fund, hitting its target and increasing the fund manager's total assets under management to $120 million. Among the investors committing to the fund are a Regional Bank, a number of blue chip GCC investors as well as a regional telecommunications operator. Currently oversubscribed, MEVP announced that it might accept further subscriptions over the next two weeks.
The fund, which has a particular focus on the UAE, will also target technology and mobile startup opportunities in the wider Middle East and North African regions. It will invest between $500,000 and $3 million in Series A rounds for early stage mobile and web businesses and has already backed nine ventures on the region.
Commenting on the close, MEVP's Managing Partner, Walid Hanna said "With the high growth of smartphone users and e-commerce, the GCC and wider MENA region has become a breeding ground for technology start-ups that require early-stage investments to allow them to grow, succeed and create sustainable businesses. We are particularly excited by transactions in the web, mobile, and digital marketplaces across the region."
Since inception MEVP has invested in 28 companies, creating more than 900 jobs in the region. MEVP completed its first exit in December 2014 when its portfolio company Shahiya.com, a user-generated Arab food recipes website/app, was acquired by Japanese firm Cookpad in a transaction that yielded a 130% IRR.