Naspers Ventures leads $15mln Series B round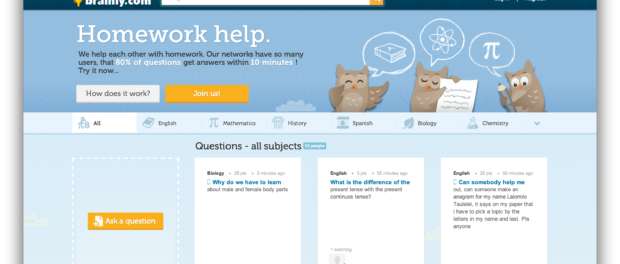 Naspers Ventures, the corporate venture arm of the South African Internet and Entertainment giant, is backing its first education technology startup by leading the $15 million Series B round in Brainly, the social learning network with offices in Poland, Germany and the United States. Additional participants and terms of the deal were not disclosed.
The investment marks Naspers' first foray into the educational technology sector and adheres to its strategy of finding investment opportunities beyond its traditional markets and segments but that fit well with the company.
"We are looking for companies and leaders with high potential and the ambition to have significant global impact," Naspers Ventures CEO Larry Illg was quoted as saying in the statement announcing the investment. "Education is a sizeable market that has not yet seen the technology impacts we have seen in other sectors, but we are now seeing dramatic innovations appearing. That makes EdTech a perfect fit for Naspers Ventures."
Brainly.com and the Brainly app provide high school and middle school students with a platform to pose questions get answers to schoolwork and/or homework assignments. Over 60 million students in 35 countries interact with the platform every month.
Naspers Ventures joins Point Nine Capital, General Catalyst, Runa Capital and Learn Capital, all previous investors in Brainly, as a stakeholder in the company.