North Africa continues to generate private equity investment interest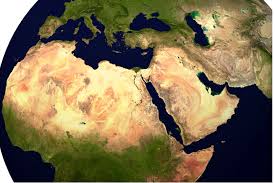 Industry Association AVCA released its Spotlight on Private Equity investing in North Africa last week, reporting that continued deal activity, a stable fundraising environment and the existence of a broader range of exit alternatives offer proof of the region's attraction to investors.
Between 2010 and the first half of 2016, 139 private equity deals worth $4.2 billion were reported in North Africa. Morocco, Tunisia and Egypt continued to garner the lion's share of investment activity, accounting for 95% of the deal volume in the region. Of the three, Morocco is the most popular country for investors, followed closely by Egypt.
North Africa's proximity to Europe, its strong commercial and diplomatic ties with France, a strong manufacturing base and expanding middle class demand for products and services in sectors such as healthcare, education and retail are all key drivers of the region's attractiveness for investors. Added to these, improving political stability and attractive asset valuations are supporting continued investor interest.
"North Africa continues to attract investors due to its strong manufacturing base and rising consumer demand in sectors such as education, healthcare and retail," commented AVCA Board Member and a Senior Partner with The Abraaj Group. "Our outlook for investment in these sectors is positive as the region remains driven by a growing young middle class demographic and benefits from a large population and consumer market."
AVCA's research also found that the number of private equity exits in the region has been increasing over the last few years. With sales to trade buyers and other private equity firms accounting for a significant proportion, 59 exits were reported between 2010 and the first half of 2016. Overall, increasing intra-Africa investment activity is providing asset owners with exit routes, with a significant amount of capital targeting the region coming from Pan-African funds. Joining them are other foreign institutional investors who are no re-evaluating opportunities in the wake of improved political stability and supportive policy reforms by local governments.
"North Africa is still one of the most attractive regions in Africa with an increasingly mature market for PE investment, which is demonstrated through the diversification of exit routes, including sales to other PE firms and IPOs," said Ziad Oueslati, Managing Director and co-Founding Partner of AfricInvest and an AVCA member . "If political stability and new government reforms continue across key markets in North Africa, this will boost investor confidence even further."