OPIC agrees $50mln loan to ECP-backed Maarifa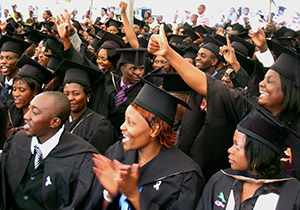 Maarifa Edu Holdings, the private tertiary education holding company backed by Africa-focused private equity firm Emerging Capital Partners has been approved for a $50 million loan from the Overseas Private Investment Corporation of OPIC. The capital will be used as part of Maarifa's $110 million investment strategy to acquire private universities and other tertiary educational institutions which are expected to benefit significantly from the increasing demand for education in Africa which is driven by a combination of the region's economic growth and a young demographic.
According to OPIC's information summary, the $50 million loan is being provided with a 9.75 year tenor and includes a 3.75 interest only grace period.  Maarifa is expected to have significant development returns in Africa. The project will provide financing for improving the quality of education in tertiary educational institutions, while enhancing infrastructure and expanding course offerings.
Maarifa plans to create the continent's leading private university platform through a strategy that includes: optimizing current and new academic program offerings, capturing attractive geographic growth opportunities, coordinating branding and marketing strategy, and leveraging technology to maximize student access. In addition, Maarifa will seek to increase the employability of its students by establishing partnerships with private industry to match its graduates' skills with the needs of the African economy. The project will yield development impacts both in terms of expanding the local economy and increasing the competitiveness of the host country economy.