OPIC provides $250mln to Bayport for MSME loans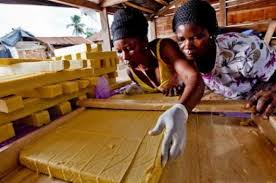 The Board of the Overseas Private Investment Corporation (OPIC), the U.S. Government's development finance institution, has approved a loan of $250 million to Bayport Management, a Mauritius-registered financial services company that provides unsecured loans to customers in several developing markets, primarily in Africa.
According to the public information summary issued by the DFI, Bayport will expand its lending activities in sub-Saharan Africa and Latin America by lending the loan capital to local borrowers for education, healthcare, housing and small enterprise development projects through its branded distribution network in the 9 countries in which it operates.
The loan facility is expected to have a positive developmental impact on the Sub-Saharan Africa and Latin America regions by increasing the amount of credit available to low and middle income borrowers as well as providing new employment opportunities. Lending will be focused to rural, underserved areas and will serve many female borrowers, following responsible consumer lending practices.
In May this year, the Public Investment Corporation (PIC), manager of South Africa's $150 billion Government Employees Pension Fund (GEPF), invested $149 million in Bayport becoming the latest of a series of high profile private equity investors holding stakes in the firm, including Helios Investment Partners and Investment AB Kinnevik.