OPIC launches call for global development investment proposals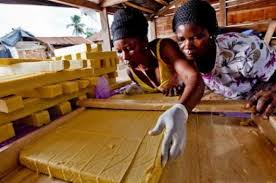 Last week, the Overseas Private Investment Corporation (OPIC) announced its 2015 Global Engagement Call for Proposals from fund managers seeking OPIC financing for private equity investment funds.  Funds targeting projects in OPIC-eligible countries are invited to submit their proposals for new business development proposal, existing company expansion, restructuring and/or privatization.
OPIC is looking for proposals from privately-owned and managed funds with a capitalization in excess of $100 million who are planning to make investments that will have a positive development impact.  Infrastructure improvements, clean energy, agriculture, access to clean water and supporting small and medium enterprises are among the sectors carrying the highest priority for OPIC.
"Private equity funds are essential tools for economic development in emerging markets," said Elizabeth Littlefield, OPIC's President and CEO. "They are an effective means for high-potential entrepreneurs to raise equity capital, to drive faster growth, and create more jobs and higher quality businesses. OPIC backs cutting edge funds that can raise significant pools of smart capital and demonstrate that commercial returns and sustainable development go hand in hand."
OPIC will select funds through a competitive process, which is open for submissions between May 11 and June 8 2015. All fund proposals should include a fund's investment target sectors and countries as well an investment thesis with the fund manager's prior investment experience.  More details can be gleaned from OPIC's website, (opic.gov) or by contacting gec@opic.gov.