Outbound South African M&A looks set for another strong year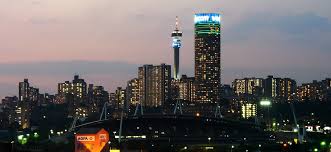 Analysis by law firms Linklaters and Webber Wentzel points to another strong year in 2016 for South African outbound M&A. Last week they announced that there has been almost $7 billion worth of activity to date this year, and the total could reach more than $8.5 billion before the year ends.
Outbound M&A by South African corporations peaked in 2007, when $12.5 billion in deals were transacted, a significant bump from the prior annual average of $4.4 billion. In 2016, corporations have ploughed 55% more into outbound deals, a sure sign that their appetite to source deals overseas is increasing.
Christo Els, a Senior Partner at Webber Wentzel puts the positive trend down to a number of factors, not least rand volatility adding that "…We're likely to see the currency predicability continue to play a role but there is also a sense of international ambition and desire to push into new markets that will drive some of this activity."
Looking forward to next year, Charlie Jacobs, a Senior Partner at Linklaters, sees a number of political events that will trigger market volatility and offer up more acquisition opportunities in Europe. As well as the impact of developments in the Brexit process, the recent constitutional referendum in Italy and a series of general elections in France, the Netherlands, Austria and Germany may all offer up some strong investment opportunities.
Growth markets, too, could see an uptick in M&A activity involving South African corporations says Jacobs. "There are co-financing and partnership opportunities in Chinese infrastructure, especially through the One Belt, One Road initiative, whilst in Latin America the Argentinian economy is opening up and we're seeing disposals in the telecoms sector in Mexico and commodity opportunities in Chile and Brazil," he said.
Whilst generally positive in outlook, any deals will not be without their challenges. In addition to levels of risk that vary by country and sector, there could be a range of merger control issues to consider as deals are evaluated and the rise of shareholder activism could potentially have an impact.
Over the last ten years, South African outbound M&A has totaled more than $65.8billion with 22% in the retail sector. This is followed by the healthcare sector with US$12.5billion, materials with $11.2 billion and telecoms with $8 billion. 2015 and 2016 were particularly strong years for investment from South African companies into the retail sector with $8.5 billion worth of outbound M&A activity.