Private Equity Exits in Africa reach an 8-year high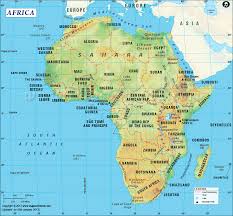 In their second annual study of private equity value creation in Africa which was published last week, transaction advisory firm EY and the African Private Equity and Venture Capital Association found that private equity exits reached an eight-year high in 2014, and anticipate that exit activity will remain buoyant as more and more portfolio investments enter their divestment periods.
In "Broadening Horizons: how do private equity investors create value?", the report found the market for private equity exits in Africa to be strengthening.  During 2014, private equity firms exited a total of 40 companies, posting a 38% gain on the number of exits in 2013 and the highest volume of exits since 2007, when there were 34 exits.
Regionally, South Africa was the most active in private equity exits, accounting for 425 of all activity between 2011 and 2014. At 26% of activity, West Africa was the second most active region, with East Africa's exit activity volumes accounting for 14% of activity for the same time period.
The Financial Services sector saw the most exit activity in 2014, responsible for 20% of exits analyzed. Healthcare proved to be the second-most active sector in 2014 (18%), followed by personal and household goods (10%) and retail (8%) as the promising demographics of Africa's middle class consumer boosted these sectors attractiveness to both trade and private equity buyers.
In another sign that the private equity industry in Africa is maturing, the choice of exit routes has broadened over recent years, with secondary buyouts accounting for 23% of exits realizations in 2014, significantly above the trend line of 15% recorded for 2007 to 2014.
Summing up, Graham Stokoe, EY's Africa Private Equity Leader commented, "Showing healthy exits is an increasingly important issue for private equity in Africa. Last year proved that private equity firms could successfully exit their portfolio investments and return cash to limited partners. We expect this exit activity to continue increasing as there are still a number of companies that private equity invested in during the PE investment boom in 2007 and 2008, and then there are a number of newer PE funds that need to show increased exit activity as they raise second and third funds."
An infographic highlighting the key exits data points can be viewed here.