Quona backs AllLife in undisclosed deal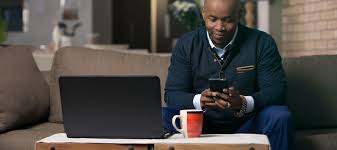 Quona Capital, via the $141 million Accion Frontier Inclusion Fund which closed in March this year, is backing AllLife, a life insurance company providing cover for those with HIV and diabetes in South Africa. Financial terms of the deal were not disclosed.
The transaction is the tenth deal for the fund which closed with commitments totaling $141 million in March this year and marks the first foray into the insuretech space for the fintech-focused investment vehicle. The capital is being earmarked to support the company's product development plans and its expansion priorities in new countries outside South Africa. As part of the transaction, which was led by Quona's Founding Partner, Monica Brand Engel, the fund will have representation on AllLife's board of directors.
The company's model makes use of a proprietary underwriting algorithm to price, issue and manage life insurance policies sold to clients who have agreed to undertake a specific treatment plan for their condition. Once sold, the company maintains regular contact with its customers, ensuring they are continuing with the treatment plan and evaluating its efficacy through regular healthcare tests.
AllLife's business model data-driven approach seem to have been a major attraction for Quona which sees significant potential for the company's technology to disrupt insurance markets not only in other countries in Africa, but more broadly around the world, including first world markets. Initial signs of this potential can be found in AllLife's recent agreement allowing Royal London, the UK's largest mutual life, pensions and investments company, to adopt AllLife's proprietary technology for its operations.
The London office of Orrick, Herrington & Sutcliffe, supporter by ENSafrica in South Africa provided legal services to Quona Capital and the fund for the transaction. Megan Black of Prinsloo Tindle & Andropoulos provided AllLife with financial and M&A advisory services.