Sahel rakes in almost $66mln for FAFIN's final close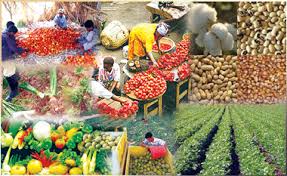 Sahel Capital announced the final close for its debut fund, the Fund for Agricultural Finance or FAFIN, last week, landing a total of $65.9 million from several development finance institutions. Total commitments to the fund could rise by another $10 million should an an offer by KfW Development Bank to increase its level of commitment to the fund be approved by its board.
KfW was one of FAFIN's original sponsors when it launched in 2014 with $32.8 million in commitments. Other sponsors included Nigeria's Federal Government and the Nigerian Sovereign Investment Authority. The fund's strategy is to back sustainable agribusinesses in the West African country and it has already invested in 4 companies-L&Z Integrated Farms, an integrated dairy, Diamond Pearls Agro Allied, a producer of edible oils, Dayntee Farms, a commercial poultry farm and most recently, Crest Agro Products, an integrated cassava processor.
With the $31 million in new commitments, its expected that FAFIN will invest in up to 10 companies over the next 2 years, creating about 4,000 direct and indirect jobs and positively impacting the lives of some 36,000 smallholder farming families.
"We are especially grateful to the immense commitment and support we have received from our existing investors in making FAFIN a reality," Mezuo Nwuneli, Sahel's Managing Partner was quoted as saying in the statement announcing the fund close. "We also look forward to partnering with our incoming investors to driving catalytic growth in the sector through our partnerships with strong agribusinesses."