Sanlam and InfraSec launch infrastructure fund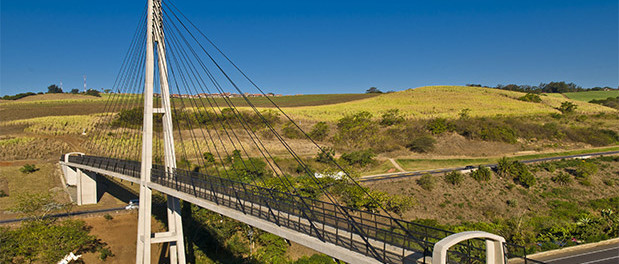 Sanlam, the Cape Town-headquartered financial services group, and Africa Infrastructure Securities (InfraSec) are teaming up and launching an infrastructure fund to target opportunities in the sector across the continent. The fund will be marketed to international private capital investors as well as development finance institutions.
The Sanlam InfraSec Infrastructure fund, which will be domiciled in Ireland, will be denominated in US dollars and will target equity and quasi-equity investment opportunities in infrastructure projects that will drive economic growth, have beneficial social consequences and boost the continent's energy asset base. The new fund plans to build a well-diversified portfolio of high-performing assets and deliver its investors strong, risk-adjusted returns. As Africa Capital Digest went to press, the planned size of the fund had not been reported.
Kholofelo Molewa and Michael Brooks of InfraSec will act as the fund's Executive Directors, sourcing investment opportunities and infrastructure projects from a a wide range of sectors.
"We deliberately sought a partner experienced in African-focused infrastructure who has an established local presence to maximize future business growth," Ben Kodisang, Chief Executive of Sanlam Alternatives was quoted as saying. "Sanlam on the other hand is a respected brand with an equally compelling geographic reach and asset management presence in the region. Together we believe this will enable us access to local infrastructure opportunities".