Sivanithy to lead origination and due diligence at Rede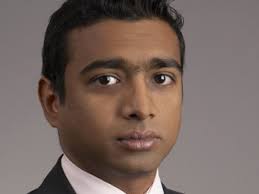 Dushy Sivanithy is joining fundraising advisory firm Rede Partners in the newly created role of Head of Origination and Due Diligence where he will oversee the firm's origination activity across Rede's primary fundraising, secondary and strategic advisory services as well as the firm's due diligence processes/
In a 15-year career in the fund investment industry, Sivanithy has held a number of senior roles, most recently at CDC, the UK government's development finance institution, as well as at Pantheon and Hermes.
The longest stretch of his career to date has been at Pantheon. Whilst there, Sivanithy was a member of the firm's European and Emerging Markets investment committee, responsible of manager selection and relationship development. In the 10 years that he worked at the firm, he led €1.4 billion in investments in more than 30 managers, serving in advisory committee positions with 35 funds. He also oversaw Pantheon's responsible investment activities and was a founding member of the PRI private equity group.
Welcoming him to the firm, Adam Turtle, one of Rede's co-founders commented "Dushy has an exceptional network across European and emerging market GPs, and a strong understanding of the challenges and opportunities facing managers in today's environment. His recruitment reflects our commitment to represent the highest quality managers, while providing them with the highest quality strategic advice."
Sivanithy joins the firm with immediate effect. He will be based in London and report directly to Turtle and fellow co-founder Scott Church.