South Africa's NEF becomes subsidiary of IDC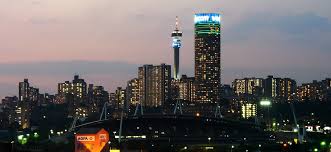 Rob Davies, South Africa's Minister for Trade and Industry, has announced that the country's National Empowerment Fund is to become a full subsidiary of the Industrial Development Corporation to help meet the demand for funding from black entrepreneurs.
The NEF, which was capitalized to the tune of R2.4 billion (almost $200 million at today's rates), deployed its capital over the following 5 years and has been self-financed since then through a combination of loan repayments, dividends and interest from its investments. Since 2005, the NEF has approved over R8.5 billion worth of transaction in 839 black companies across South Africa and thereby supporting almost 90,000 jobs.
The Department of Trade and Industry and the Economic Development Department will appoint a technical team to drive the merger of the two institutions, while the Minister for Trade & Industry will continue to provide legislative and policy guidance to the NEF. The South African Government has identified both the IDC and the NEF as central in implementing radical economic transformation and development policies, particularly in light of renewed efforts to develop black industrialists.
The IDC has been involved in implementing the country's industrial policy and establishing key industries over the last 75 years, which include the manufacturing, petro-chemicals, mineral beneficiation, fabricated metals, agro-processing and clothing and textiles sectors. For the period ending 31 March 2016, the corporation reported R14.5 billion in approvals, including R11.4 billion in disbursements. In the same period, the IDC has approved R4.9 billion for black empowered companies, R2.9 billion of which was for black industrialists.