Steady as she goes, as Adesina takes the AfDB's helm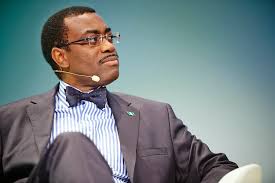 As Donald Kaberuka, the African Development Bank's current president, prepares to step down at the end of August having served two 5-year terms, his successor Akinwumi Adesina, Nigeria's former agriculture minister, is getting ready to assume his new role. According to reports, he is looking to continue to focus the bank's activities on two of his predecessor's main priorities—developing the continent's infrastructure and boosting private-sector-oriented investment.
Adesina was elected to be the next leader of the AfDB at the institution's annual meeting which was held in Abidjan, Cote d'Ivoire in late May. He garnered 60% of the votes, beating 7 other high-profile candidates, including the finance ministers of Chad and Ethiopia, in the process. He campaigned on a platform of leveraging the bank's balance sheet to increase funding for infrastructure and energy projects as well as diversifying the institution's loan book across the continent and expanding partial risk guarantees to encourage regional integration and private capital fundraising activity.
In an interview with Euromoney at the time, he laid out his vision for the bank, emphasizing the need to develop infrastructure and energy projects to boost manufacturing and employment in the process. The need is critical given the migration of people from rural to urban centers, putting additional pressure on many countries' already fragile economic, social and political frameworks.
"The AfDB could play a greater role in co-financing private-equity and venture-capital firms in order to leverage investment in energy," he says. "Its balance sheet is very healthy and I would look to maximize it to transform development outcomes through intelligent risk-taking".
The African Development Bank is one of the continent's largest lending institutions, making loans and grants totaling $3.16 billion in 2013 to infrastructure projects across Africa. In recent years, there has been a huge increase in funding from non-traditional lenders, most notably China, and several African governments have issued sovereign bonds to help finance their countries' infrastructure projects.
The AfDB estimates that the continent's infrastructure funding gap runs as much as $90 billion a year, a figure that dwarf's the bank's lending capacity, which actively uses its AAA credit rating to attract private financing for the projects. Adesina looks set to continue to push for infrastructure development and integration, at both local and regional levels, to boost the continent's competitiveness and encourage the private sector to generate jobs and wealth.