Sun Capital acquires Africa assets in Finlays deal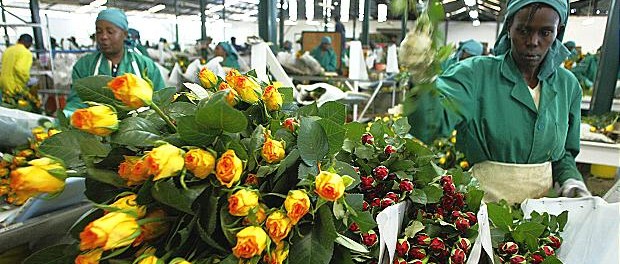 Sun European Partners, adviser to U.S. private Equity firm Sun Capital, has reached an agreement to acquire the assets of Finlays Horticulture from James Finlay Ltd. Terms of the deal were not disclosed. Finlays Horticulture is the largest, vertically-integrated producer and exporter of fresh produce and flowers from Africa to Europe, with operations in Kenya, South African and Tanzania.
The company grows, processes, packages, markets and distributes cut flowers and fresh vegetables, supplying most of the UK's largest supermarket retailers including Tesco, Marks and Spencers, Sainsbury's and Waitrose.
In a statement, Paul Daccus, a Managing Director with Sun European Partners highlighted the company's reputation in providing reliable year-round supplies of produce and its long-term relationships with many of the UK's leading retailers. "Finlays Horticulture is a thriving company…Together with the management team, we will look to build on the company's well-established position in the market and focus on opportunities that will support further international growth, while continuing to invest in production" he said.
The transaction includes the acquisition of Finlay Flowers UK, Finlays Fresh Produce UK, Finlays Horticulture Kenya, Finlays Horticulture Tanzania, Omniflora, Finlay Flowers BV, FV SeleQt, Dudutech and Finlays Horticulture South Africa. Finlays will retain its flower farm business in Kericho, Finlay Flowers, located within its tea estates in Kenya.
Commenting on the rationale for the deal, Guy Chambers, Finlays Managing Director said "We felt that it was increasingly important to focus on beverages as our core business area, rather than trying to succeed globally at both beverages and horticulture in one company. We have been working closely with Sun on this transaction and we are happy that they will be in a position to support the growth of the horticulture business going forward under new ownership."
The transaction is expected to be completed before the end of 2015, subject to closing conditions including customary regulatory approvals.