Synergy Capital buy Data Dimensions units in undisclosed deal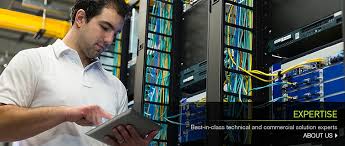 West Africa-focused private equity investor Synergy Capital is making its tenth investment for its $100 million maiden fund, acquiring the Nigerian and Ghanaian subsidiaries of Dimension Data, an information technology services company based in Johannesburg and owned by NTT.  Terms of the transaction were not disclosed.
The new assets, which will be re-branded Cloud Exchange Limited following a brief transitional period, will provide IT systems integration services to large corporations and government entities across West Africa. Despite leaving Dimension Data's fold, Cloud Exchange will remain the company's exclusive partner in both Nigeria and Ghana, providing technical partner services and technology and support to the renamed entity.
The transaction adds a third ICT asset to Synergy Private Equity Fund's (SPEF) portfolio, and the new company plans to expand its footprint more broadly across the region by adding virtual computing services with local points of presence in Côte d'Ivoire, Liberia and Sierra Leone.
Welcoming the transaction, Akintoye Akindele, a Partner at Synergy noted "Our deep understanding of the region together with the Dimension Data and NTT's technological capabilities will unlock value for our clients," adding that "Our ability to anticipate and adapt to technological changes has been the drive for this partnership and acquisition."
Partner Weyinmi Popo and Associate Bolu Majekodunmi from Orrick's London office provided Synergy Capital with legal advice for the transaction, sported by The New Practice and Sefton Fross. PwC Nigeria provided financial due diligence services for the deal.