Tana Africa sells Promasidor stake in $399mln deal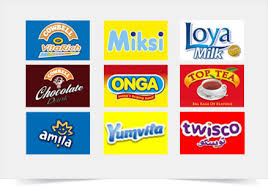 Tana Africa Capital has sold its 25% interest in Promasidor Group to Ajinomoto Co. for $399 million. The deal came about as part of the Japanese manufacturer's $532 million transaction to acquire a 33.3% stake in the privately held FMCG company in early November.
The private equity investment firm, which is a joint venture between E. Oppenheimer & Son and Temasek, first backed Promasidor in 2007.  Operating primarily in Nigeria, Algeria, the Democratic Republic of Congo and Angola, the seasonings and processed food manufacturer sells its products in 36 countries on the continent.
In making the acquisition, Ajinomoto is looking to combine its own product development activities with Promasidor's extensive sales and distribution network to establish the firm as a dominant force it is sector. Promasidor's brands of powdered milk, powdered beverages, flavor seasonings, cereals and other food products enjoy wide recognition in their markets, allowing the firm, which was founded in 1979, to deliver $673 million in net sales for its 2015 fiscal year.
In a statement emailed to Africa Capital Digest, Duncan Randall, Tana Africa's Managing Director wrote "Tana Africa Capital and its shareholders have enjoyed a positive, decade long relationship with the Promasidor Group…We have highly valued the collaborative and constructive partnership that we have enjoyed with Promasidor over all these years, which has laid the groundwork for the next exciting stage in the development of the business. "
McDermott Will & Emery, PwC and Nomura International provided Tana Africa Capital with advisory services for the transaction.