UK GIB to invest in African renewables with $298mln pilot programme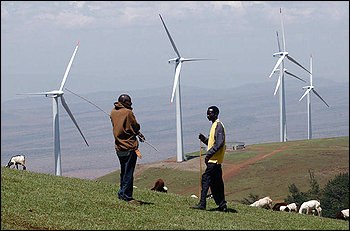 The UK Green Investment Bank has entered into an agreement with the UK government's Department for Energy and Climate Change to pursue a new pilot joint venture to assist in the investment of the UK's International Climate Change fund in Africa and India.
The pilot will target $298 million in investments to renewable energy and energy efficiency projects in East Africa, South Africa and India over the next 3 years.  The programme will see GIB investing outside the UK for the first time,where it plans to match the business model it has developed and used in the UK for these new markets.
All investments will be made on commercial terms and the bank will seek to mobilize additional private sector capital to invest alongside it.  In a statement on the bank's website, its CEO, Shaun Kingsbury, is quoted as saying "I am confident that our unique business model, tried and tested in the UK, will have a very positive effect in developing countries, helping them to build vital new green energy infrastructure."
GIB was launched in 2012 and has committed $1.8 billion to investments in 42 projects since then.