Wainaina named as new COO of Africa50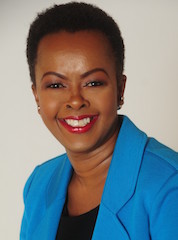 Africa50, the infrastructure investment vehicle backed by the African Development Bank and more than 20 African countries, has appointed Carole Wamuyu Wainaina to head up the non-investment side of the business as its Chief Operating Officer.
A citizen of Kenya, Wainaina is a well-respected executive whose career has included senior roles at both public and private sector global organizations. Prior to joining Africa50, she served as Assistant Secretary General for Human Resources at the United Nations, following more than two decades working for multinational corporations in several countries including Turkey, the United States, the United Kingdom, the Netherlands and Kenya.
Welcoming Wainaina to her new role, Akinwumi Adesina, the African Development Bank's President and Chairman of Africa50's Board noted her significant private sector experience and global organizational skills gleaned from senior executive roles at companies like Coca-Cola and Royal Phillips.
"This will be critical," he said, "as we continue to build Africa50 into a high-performing investment platform for infrastructure project development and investment in Africa, with a diverse group of investors from African governments to the private sector."
In this new multidisciplinary role, Wainaina will be responsible for the activities in the Investor Relations, Strategy, Communications, Human Resources and Environmental and Social Governance functions of Africa50.
"I am excited about the opportunity to join Africa50 and contribute to the sustainable economic and social development of Africa, for which improved infrastructure is so important," she said. "Africa50 is in a unique position to work with government partners and institutional and private investors to increase the number of viable projects."