Weekly Wrap, April 20th, 2015; Brait, Abraaj, IFC and more make private capital news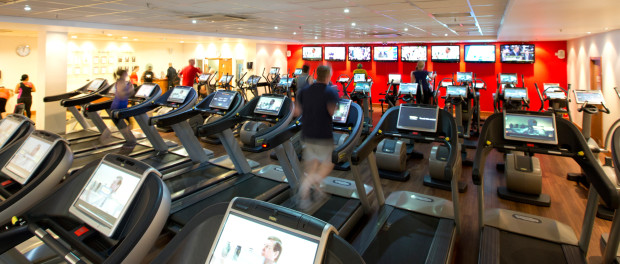 The week in brief…April 20th, 2015
Having sold retailer Pepkor for $2.4 billion in the latter part of 2014, private investment firm Brait started to deploy some of its cash reserves last week by agreeing to pay $1 billion for 80% of Virgin Active, the fitness chain owned by private equity firm CVC Capital Partners and Richard Branson's Virgin Group.  While the company has over 260 facilities in nine countries, South Africa is home to the largest number of gyms operating under the Virgin Active brand. The deal allows CVC Capital the opportunity to exit its 51% stake entirely, more than doubling its investment in the process, according to some sources.  The Virgin Group and Virgin Active's management will retain a 20% stake in the company, which is looking to expand its business in Africa and Asia by tapping the expected demand from the increasingly health-conscious middle classes in emerging markets.  The deal gives Virgin Active an enterprise value of £1.3 billion.
The other notable piece of private equity news in Africa last week was The Abraaj Group's announcement that it has wrapped up fundraising for its third dedicated sub-Saharan private equity fund, holding the final close at $990 million.  The emerging markets-focused fund manager reported strong demand from institutional investors, with 64% of the capital committed being provided by European and North American investors.  Not to be outdone, interest from leading African institutions was also very healthy, providing yet more evidence of the increasing attraction and maturation of private equity investment on the continent.  The fund made its first investment in October last year, taking a significant control stake in Libstar, the South African personal care and food company.  The fund's strategy is to create value by building local companies into regional champions through a combination of organic growth, add-on acquisition, strategic repositioning and consolidation strategies.
In other fund news, Angola's sovereign wealth fund, Fundo Soberano de Angola or FSDEA, announced that it is committing a total of $1.4 billion to the launch of five dedicated investment funds targeting high-growth businesses in Angola and the broader sub-Saharan region.  The largest of the new open-ended funds will be FSDEA's Healthcare Venture Capital Fund, which will target $400 million in investments over the next 2-3 years in countries that offer the highest return potential and favorable government support for healthcare.  In addition to Angola, these countries look likely to include Cameroon, Ghana, Kenya, Mozambique, Nigeria and South Africa. The remaining sector venture capital funds for Agriculture, Mining and Timber will be capitalized with $250 million each and will target investments almost exclusively in Angola, while the FSDEA Mezzanine Investment Fund will look to support entrepreneurship in situations where debt financing is either not suitable or available.
You may remember that one of the major initiatives emerging from last August's U.S.-Africa Leaders Summit in Washington, DC was the formation of the President's Advisory Council on Doing Business in Africa, or PAC-DBIA.  The 15-member council reported back to U.S. Commerce Secretary Penny Pritzker a couple of weeks ago, putting forward their recommendations in four key areas; investment and access to capital, trade and supply chain development, infrastructure and marketing and outreach. It makes for an interesting read.
With the close of the first quarter behind us, some interesting data points are being published by a number of data providers. Thomson Reuters reports that the value of M&A deals involving sub-Saharan targets surged to $5.7 billion in the first quarter, almost doubling the value from the same period the year before.  Meanwhile, The World Bank trimmed its growth forecast for sub-Saharan Africa from 4.5% to 4% for 2015, a casualty of low commodity prices.  However, if South Africa's numbers are factored out of the data, the remaining countries show an average growth rate of 4.7% for the year.  Better, perhaps, but still not as strong as the 6.8% annual growth seen in the region between 2002 and 2008.
You can review more on these and other stories by clicking through to this week's complete edition of Africa Capital Digest.