Weekly Wrap, August 1st, 2016; Rockefeller, Mara Delta, EY and others make private capital news last week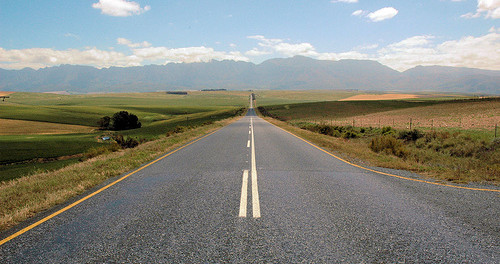 Last week in brief…August 1st, 2016 
Deals were few and far between in Africa last week. In fact, there were only two notable transactions, one of which had already been announced in late June and closed last week.
The deal in question was the $177 million equity deal in Lekela Power, the renewable energy joint venture between private equity firm Actis and developer Mainstream Renewable Energy. While we had covered this deal in late June, the formal close of the transaction revealed a new member of the investor consortium–the Rockefeller Brothers Fund–who, according to Bloomberg, are investing $10 million as part of the $117.5 million commitment from the investor group. Mainstream itself is proving the balance of about $60 million.
The second piece of deal news for the week concerned Mara Delta's plan to invest a further $110 million in acquiring four additional properties in Mozambique's capital, Maputo. The property investment firm has invested in six landmark properties valued at $160 million since 2014 and continues to be confident in the long-term outlook for the country and wider continent.
There were no new fund launches or closings last week which might concern some. But not EY, who published their annual Africa Attractiveness program last week, finding that investor confidence in Africa remains strong despite the slowdown in economic growth. Sub-Saharan Africa remains one of the world's fastest growing regions, and though down year on year, capital investment in 2015 was still ahead of the average for 2010 to 2014.
In market perspective news, we found a couple of interesting pieces. Since the global financial crisis changed the rules of engagement for commercial banks, the traditional source of infrastructure finance, private asset managers have stepped in to fill the gap.Strategy + Business magazine finds that as the supply of infrastructure development opportunities expands and shows no sign of abating, more and more private capital managers are expected to take advantage of he returns on offer.
Meanwhile, Institutional Investor reports that South Africa's Public Investment Corporation's formal economic development agenda has the Democratic Alliance, the country's largest opposition party, concerned. They're calling for a brighter spotlight on the state-owned fund managers development efforts, particularly those that involve its portfolio of unlisted investments.
Finally last week, a couple of promotions and news of an office opening. On the job front, Tahira Dosani and Vikas Raj have been named the new Managing Directors ofAccion Venture Lab, the microfinance organization's impact investment initiative. Both have an extensive working knowledge of Venture Lab's work having served in other roles at the firm since 2013.
And CIM Global Business, the largest fund administration firm in Mauritius, is setting up its first permanent presence on Africa's mainland, opening an office in Johannesburg. The move allows the firm to get closer to it African clients as well as capitalize on the growing investment flows into the continent. The new office will be led by Willem van der Berg, who joined CIM Global Business in June.
As always, you can review these and other stories by clicking through to this week's complete issue of Africa Capital Digest.